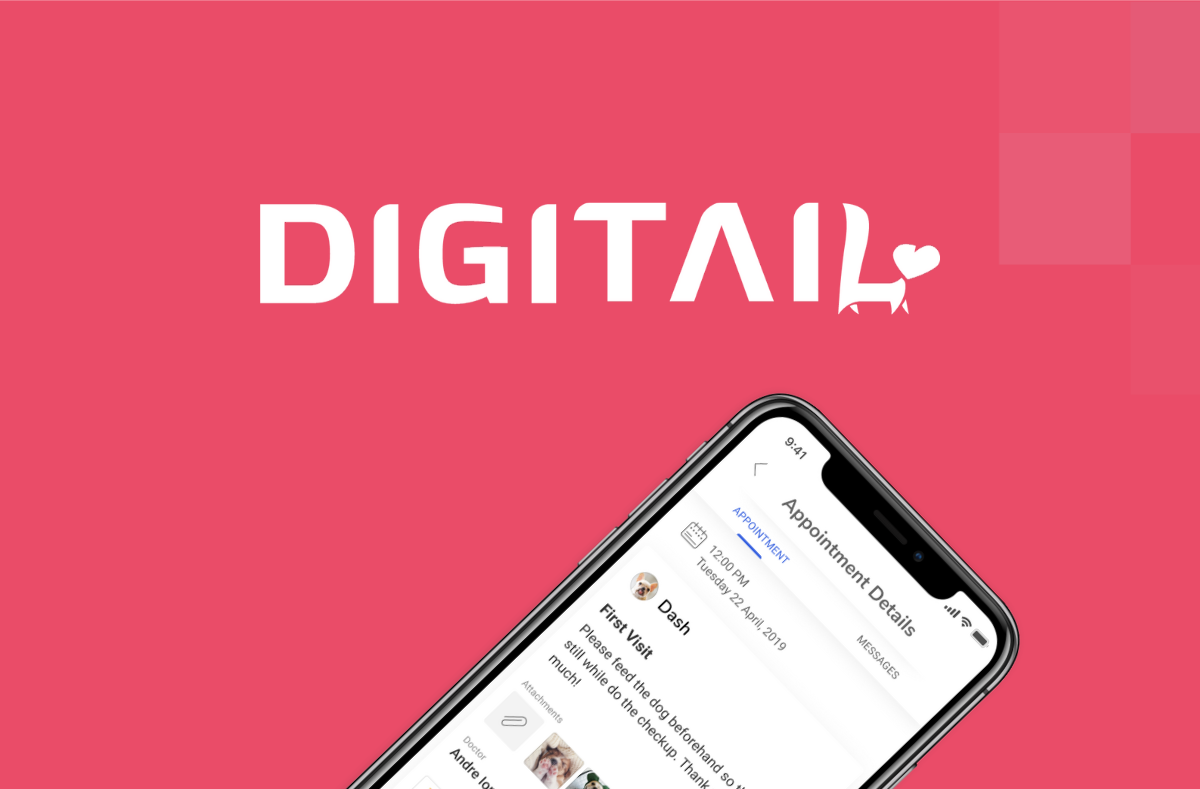 Digitail App: The Basics
Digitail for Pets is a free app for all pet owners who want to take care of their pets like it's 2020. It helps you save time and energy through online appointments, synchronized health records, reminders and other amazing features!
Some of you have waited long time to be launched, and you had the surprise that your can't create an account. Why? Right now Digitail App is only available for pet owners that have an account created by their vet. If your vet uses Digitail Veterinary Software, you should have received an email with your account the first time they added your details in the system. If you don't remember your password, you can reset it from the app.
Digi… what?!
If you are not sure that your vet is using Digitail, next time when you go to the vet, ask him if he uses Digitail Vet Software, and if he looks a little bit disturbed or if his face is a little bit red-ish, then… run. 🏃‍♂️
Just kidding. You could tell him that Digitail for Pets is an interesting app for pet owners and it is available only if the vet uses Digitail. Tell him that you can make online appointments at his practice, that you can access your pet's full medical history just in a few seconds and that you are able to write down everything that happens (usual or unusual) in order to share accurate information with him / her.
Join the waiting list
The second method is not so… electric. You can join the waiting list by filling in this form (easy-peasy). You'll be the first to know when Digitail for Pets will be available for everyone and when you can start you Digitail journey. We'll do it for you!
Are you an early user?
Then you're the luckiest! Share your experience with your pet-owners-friends and let the Digitail vibes flow! Moreover, we are looking forward to hearing feedbacks from you on Social Media or email. Keep in touch, #Digitailers!